This Workshop is for sales people (or people who want to get into sales) who are serious about success in sales, and who are keen to discover the secret to their success in the most lucrative industry in the world!
What do you think is needed to be a top earner in sales?
Long hours and hard work?
Years of sales experience?
A pushy approach?
High caliber sales training?
So many people struggle to achieve high levels of success in sales, and it is NOT because of a lack of talent or capability! So many of us have struggled (including me!) through periods in our lives where we got extremely frustrated at underachieving in selling – at putting in the work to develop prospect relationships, ready them for the sale, and still not close the sale. We've put our heads to the grindstone and worked even harder, got burned out, and then even began to doubt our ability to succeed.
Sound familiar? It's almost everyone's story!
Here's the beautiful truth: your success in sales comes down to mindset, and none of the 4 above mentioned! You are capable of outperforming the top sales person in your field – if your mindset is right!
So if you are:
Frustrated you are not doing better in sales than you are
Knowing somehow you are capable of so much more and truly want to make it big in sales
Passionate about what you are selling and want to see the returns
Wondering if really high level success in sales is truly possible for you
THEN THIS WORKSHOP IS FOR YOU!!
At this event you will discover:
Why you are not closing more in sales
What a success mindset for selling is all about
How to get on the right wavelength of your prospect so that they WANT to buy from you
Be prepared to roll up your sleeves and do some work uncovering what's stopping you and how you can apply this material to dramatically bump your success in sales!
See you there!
MEET THE WEBINAR FACILITATOR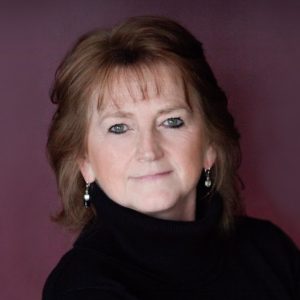 Sandy Rutherford
Certified Consultant & Success Coach, Partner
SANDY is Founder and Partner of RF Success Academy – a powerful organization passionate about and dedicated to helping people master dream goal achievement.
RFSA, led by Sandy and her business partner and Co-Founder Karen Fiorini (an incredible duo deeply committed to their clients' success) offers a journey through the most life changing teachings in the world and in a possibility and achievement oriented community of like-minded people – all going after big changes in their lives. That's an amazingly powerful vibration to be in!
As an Elite Level Success Coach working with legendary Bob Proctor, Sandy and her team roll up their sleeves to work with you creating new paths to success. After experiencing high level success and leadership both as a highly sought after Physiotherapist and in Corporate Canada, Sandy struggled as an entrepreneur and couldn't figure out why. After being immersed in Bob's success system, and guided through it, her life changed dramatically such that she is now one of Bob's top coaches showing people how to achieve the same transformation.
Sandy is an inspirational mentor, motivator, international keynote speaker and is passionate about helping people and businesses harness the tremendous talent and power within in order to achieve unprecedented levels of success.
"It's in us all to achieve extraordinary, magical life successes, and we'll show you how in the most phenomenal environment you've ever experienced. Together We Thrive!"
Sandy also has 2 fur babies, a wonderful family, loves wine, her cottage, and Harry Potter!