This Workshop is for people who seriously want to achieve at a higher level, who want to do more, be more or have more, and are keen to discover how to attract with ease the success they desire!
Your success, in anything you do personally and professionally, and no matter where you are in life, hinges on the strength of 3 key elements. These 3 are always in play, and if one weakens the other two are immediately weakened as well! Where you have achieved success in your past, these 3 elements have been in alignment with one another and strong. That's a fact.
Understanding this Success Triad is crucial to your success and aligning the 3 elements creates an easy path to success!
Who is this Workshop for?
Those serious about creating change in their lives

Those at a point of "Enough is Enough" and "It's Time" to make things happen

Serious students of the power of understanding Who you are and What you are capable of
If that's you – you are going to be blown away by this event!!
At this Workshop we will be exploring each of the 3 elements of this Success Triad to provide you a clear understanding of:
What each element of the Success Triad represents

Why it is so crucial to understand how it impacts your success

What you need to start doing right away to strengthen each element
Most people are in ignorance (meaning lacking knowledge) of these crucial concepts and their impact on their lives. This is why most people don't experience the level of success they desire!
We want to change that for you. Starting NOW!
Be prepared to roll up your sleeves as we will be working together through these concepts and applying them to your unique circumstances.
Can't wait for you to join us!
MEET THE WEBINAR FACILITATOR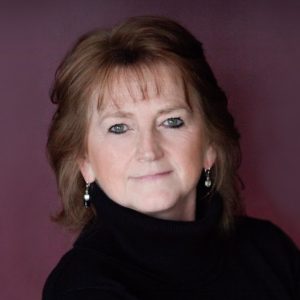 Sandy Rutherford
Certified Consultant & Success Coach, Partner
SANDY is Founder and Partner of RF Success Academy – a powerful organization passionate about and dedicated to helping people master dream goal achievement!
RFSA, led by Sandy and her business partner and Co-Founder Karen Fiorini (an incredible duo deeply committed to their clients' success) offers a journey through the most life changing teachings in the world and in a possibility and achievement oriented community of like-minded people – all going after big changes in their lives. That's an amazingly powerful vibration to be in!
As an Elite Level Success Coach working with legendary Bob Proctor, Sandy and her team roll up their sleeves to work with you creating new paths to success. After experiencing high level success and leadership both as a highly sought after Physiotherapist and in Corporate Canada, Sandy struggled as an entrepreneur and couldn't figure out why. After being immersed in Bob's success system, and guided through it, her life changed dramatically such that she is now one of Bob's top coaches showing people how to achieve the same transformation.
Sandy is an inspirational mentor, motivator, international keynote speaker and is passionate about helping people and businesses harness the tremendous talent and power within in order to achieve unprecedented levels of success.
"It's in us all to achieve extraordinary, magical life successes, and we'll show you how in the most phenomenal environment you've ever experienced. Together We Thrive!"
Sandy also has 2 fur babies, a wonderful family, loves wine, her cottage, and Harry Potter!